›› HOME
Welcome to Maryland Retina! We are located in Eldersburg, MD in the heart of Carroll County, also within a 30 minute drive of Columbia, Catonsville, and Reisterstown. Our office in Glen Burnie, MD is located a few minutes from Interstate 97.
Our practice specializes in medical and surgical treatment of retinal disease including:
Retinal detachment
Age-related macular degeneration
Diabetic retinopathy
Retinal vascular disease
Posterior uveitis
Complications of cataract surgery
Evaluation / monitoring of choroidal tumors
At Maryland Retina, our goal is to provide patient-centered care with an emphasis on comfort, education regarding your condition, and maximizing your vision outcome.



Ophthalmology

Ophthalmology is the branch of medicine that deals with the anatomy, physiology and diseases of the eye. An ophthalmologist is a specialist in medical and surgical eye problems. Since ophthalmologists perform operations on eyes, they are considered to be both surgical and medical specialists. Ophthalmology was the first branch of medicine to offer board certification, now a standard practice among all specialties.
INFORMATION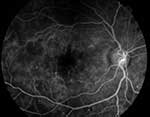 The retina is a layer of tissue in the back of your eye that senses light and sends images to your brain. In the center of this nerve tissue is the macula. It provides the sharp, central vision needed for reading, driving and seeing fine detail.

Retinal disorders affect this vital tissue. They can affect your vision, and some can be serious enough to cause blindness.